Welcome to Wheal Dream Class - Year 5!
A very warm welcome to Wheal Dream class of 2020/2021.
For some of you it may have been a long time since you step foot in school so I would like to reassure you that we are highly prepared for the safe and nurturing start this September. Mr Smith and Mrs Wilkinson are extremely excited for the school year to commence and to see everybody's faces once again!
This term, we will be exploring the intergalactic intricacies of Earth and space and the history of events that has led us to where we are with space discovery today. We will be learning about the faith of Islam, how Muslims live and what it is like to be a Muslim in Britain today and will be producing beautiful pieces of art and design linked to this term's RE topic. We will be focusing on 'Me and My Relationships' in PSHE and will be sensitively making links to returning to school after lockdown. In maths we are going to be strengthening our number and place value knowledge whilst developing our fractions, multiplication, division and measurement skills. Expect to be showing off your French skills as we begin to learn a new language. During our PE lessons we will be looking at using our bodies and apparatus to create sequences of movements and balances. As a school, we will be using the British value of democracy to decide our new school councillors. The first exciting narrative that we are going to be using as our base for writing is 'Cosmic' written by Frank Cottrell Boyce. Lots of exciting things for our first half term!
Please check the website for updates with photographs and information relevant to Wheal Dream Class.
Our hall slot for PE will be on a Thursday, however please ensure that your child's PE kit is in school all week as it may be needed for outdoor activities and extra PE lessons.
At St Uny Church of England Academy, we believe homework is anything children do outside of the normal school day that contributes to their learning, in response to guidance from the school. Homework encompasses a whole variety of activities instigated by teachers and parents/carers to support the children's learning. Please see the 'Chilli Challenge' homework grid attached to this page. The homework grid has a variety of exciting tasks and activities linked to our topic

.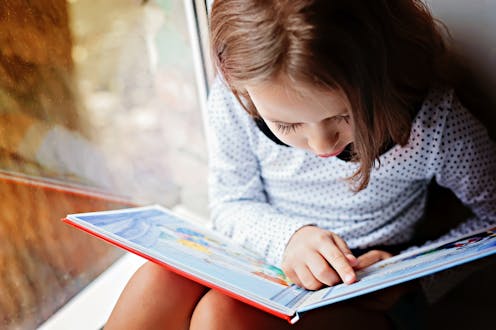 Reading should be enjoyed daily - please ensure that your child reads either independently or with somebody at home and that their reading is recorded in their reading record. The children are thoroughly enjoying working towards their next 'Reading Karate' bands, so please keep up with the fantastic support and excitement!
If you would like more information about why reading at home is so important please follow the link below or read the attached DFE study.
Please view the pdf at the bottom of this page for sentence stems to verbally discuss with your child to ensure constructive feedback is given.
Our whole-school learning power this term is 'Empathy and Listening'. We will be embedding power throughout each child's learning journey and will be looking for examples of it around the school.
If you have any questions or queries, please always feel free to catch Mr Smith or Mrs Wilkinson at the end of the day or arrange an appointment via the school's office.